Dental Implants FAQs

Muscle Shoals, AL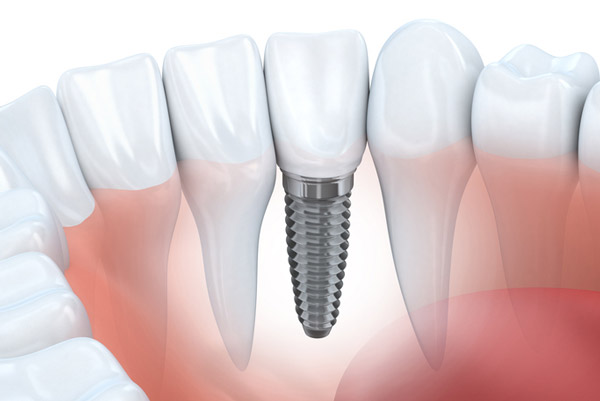 Tooth loss is a common occurrence that impacts the aesthetics and functionality of one's smile. Even though there are many tooth replacement procedures out there, such as
crowns
,
bridges
, and
dentures
,
dental implants
are the ideal choice to restore the appearance and functionality of your smile.
Here are some frequently asked questions about dental implants.
What are Dental Implants?
An implant is a small metal post that is usually made of titanium. It mimics a tooth root and serves as its substitute to replace missing teeth. A dental implant is surgically placed into the area of the missing teeth and is left to amalgamate with the jawbone through a process known as osseointegration. A connector, known as an abutment, is then placed on top of the implant, which is connected to a custom-fabricated natural-looking replacement tooth. You can get single tooth implants for a missing or damaged tooth and multiple teeth implants for missing or damaged teeth.
Who is a Candidate for Implants?
You must have missing or damaged teeth to get dental implants. The ideal candidate for implants must have overall sound health since they have to undergo surgery. Moreover, the best candidates also have healthy gums free of periodontal disease and good overall oral health. One must also have adequate jawbone mass to get dental implants. However, if you do lack jawbone mass, your prosthodontist will recommend a bone grafting procedure to ensure that there's sufficient jawbone for dental implant placement.
What are the Benefits of Implants?
An implant is a permanent tooth replacement procedure that restores the appearance of your smile by replacing your missing tooth with a naturally-looking replacement tooth. Since an implant is anchored to your jawbone, it becomes a permanent part of your mouth, allowing you to talk, bite, and chew normally. Implants are usually made of titanium, which is the most common dental implant material that isn't susceptible to dental decay.
What does Dental Implant Care Entail?
Dental implant care is much like caring for your natural teeth. Apart from regular brushing and flossing, you can use mouthwash and an irrigator to keep your teeth and implants clean. Also, regular dental visits for professional cleaning are also important for implant health.
Why do People Prefer Dental Implants Over Other Tooth Replacement Options?
Among all tooth replacement options, dental implants are the most natural-looking and natural-feeling choice. Unlike other tooth replacement procedures such as dentures, implants don't slip out of your mouth since they are strongly embedded into your jaw. Moreover, dental implants also help restore your bite force, providing your jawbone with the stimulation it needs to grow, which also keeps your facial structure intact.
What is the Success Rate of Dental Implants?
The success of implant placement varies from individual to individual. The health and habits of a person plays a huge role in determining whether the implant procedure is going to be successful or not. However, there's a 95% success rate of implants in patients with good oral hygiene and overall health.
Schedule a consultation with us at Singing River Dentistry to find out more about dental implants. Call us at
256-712-3186
to book a consultation.