Cosmetic Dentistry

Muscle Shoals, AL




Dental makeovers are a fantastic option for people who are looking to rejuvenate their appearance by improving their smile, whether they are seeking out teeth whitening or straightening. We understand the urge to boost your confidence by improving the appearance of your teeth and are happy to work with you to help you makeover your smile. At Singing River Dentistry we offer our patients the highest quality cosmetic dental services in the Muscle Shoals area. Cosmetic dentistry aids in both the aesthetics of your smile, as well as the function.


Benefits of Cosmetic Dentistry

Our doctors offer cosmetic dentistry procedures that improve the appearance and functionality of your smile, no matter what your dental needs are. Whether your teeth are stained or you're missing an actual front tooth, you can benefit from cosmetic dentistry.


Cosmetic Dentistry Procedures We Provide at Singing River Dentistry

Some of the more popular cosmetic dentistry choices that our patients choose include teeth whitening, veneers, bonding, porcelain crowns, and dental implants. Each comes with its own advantages, and can greatly improve the appearance of your smile!


Teeth Whitening

Whitening is a good way to get a little smile makeover. These are also fairly quick and painless, though some people may notice a small bit of sensitivity after the procedure. However, in less than an hour, your smile can be free of stains and discoloration, giving you renewed confidence!

Professional teeth whitening is 100% safe, and this safety is based on years of numerous peer-reviewed studies. Even tooth sensitivity is rare these days, opening up whitening treatments to almost every patient who wants one. Unfortunately, we can only offer this guarantee of safety for whitening treatments performed in a professional dental environment. At-home methods have been reported to burn and bleach the gums, and popular charcoal whitening treatments remove enamel along with the stains, something we are very careful to never do.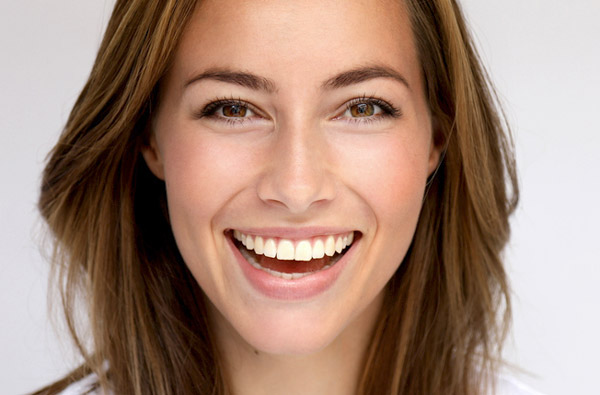 Dental Veneers

Veneers are similar to bonding, but instead of painted resin, sheets of resin are adhered to your tooth. This can help repair uneven teeth and conceal stains and chips. Unlike bonding, though, veneers can take multiple appointments (usually two) over the course of two weeks to a month.

Veneers come in both porcelain and composite resin. If you are interested in a less extensive, more cost-effective alternative to porcelain veneers, we also offer veneers made of composite resin. Composite resin is not only easier to repair than porcelain, it also does not need as much enamel removed from your natural teeth. This is both better for your teeth and faster to place. For some composite resin veneers, we can even place them in just one visit! Unfortunately, composite resin has its drawbacks. It is not as sturdy as porcelain and also does not offer the same aesthetic similarity to natural teeth.

If you are interested in having a smile like the stars, Singing River Dentistry can help you with all of your veneer needs.


Dental Bonding

Dental bonding is ideal as a temporary solution for patients who have cracked or chipped teeth, gaps between their teeth, or other minor aesthetic problems. Bonding is reversible and repairable. It can last several years, but may need to be repaired, especially if you grind or clench your teeth.

Dental bonding uses a composite resin material that is painted onto your affected tooth. Not only can it help teeth that are cracked or have become chipped, but is also a good solution for misshapen teeth.

Dental bonding is fast, and takes only about an hour in our office. Bonding can repair cosmetic damage, meaning you can be in and out of our office with a more confident smile in no time. Dental bonding is easy and painless, and does not require any anesthetic. It is an easy way to improve your smile.


Porcelain Crowns

If your dental cavity is too severe to have a dental filling, a crown is the best choice for you. Crowns are also used to protect your tooth after a root canal procedure. After having a dental implant, you need a crown to cover it. If you have weak or cracked teeth, you are a suitable candidate for crowns. Crowns are helpful for covering stains on the teeth as well.

Dental crowns can be matched to your natural teeth color. This makes them blend well with your teeth, making it almost impossible for someone else to know you have them.

Porcelain crowns are relatively affordable. Porcelain crowns are lighter compared to crowns made of metal. This makes them very comfortable while eating. They also feel like your natural teeth because they are customized to look like the replaced teeth. They also last for a very long time. This provides a durable restoration, and you will be saved from frequent dental visits over the same issue. Crowns made of gold and silver are expensive and many patients cannot afford them. Resin made ones may be cheaper, but they are not long lasting.


Dental Implants

Dental implants are an excellent choice for people who are missing teeth in a visible location, such as their front teeth. Missing teeth aren't just a cosmetic problem; they can lead to further tooth loss and pain. These do take time to complete; people who need quicker results may consider bridges or a partial denture.

Dental implants are very useful for patients who have one or all of their teeth missing. Implants are a restorative surgery with the added benefit that it reverses and stops bone loss due to tooth loss. All-on-4® Treatment Concept dental implants can replace the upper or lower teeth in one procedure with only four implants. Some patients who have missing teeth opt to replace all of them with implants.


Contact your Cosmetic Dentists in Muscle Shoals, AL

Regardless of your own insecurities about your smile, you deserve to feel good about yourself and not be ashamed of giving your biggest and best smile to your friends, family, and peers. If you are near the Muscle Shoals area, please give us a call today with your questions or to schedule an appointment at 256-712-3186.