Dental Veneers

Muscle Shoals, AL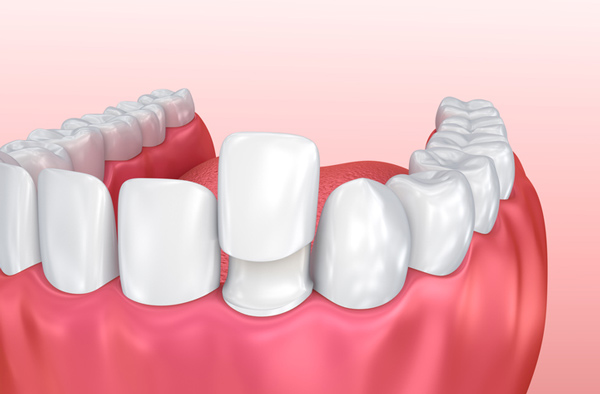 If you are looking for a one-two punch that can protect your teeth and improve their appearance, veneers are the solution. We have lots of experience at Singing River Dentistry working with veneers and making sure they make our patient's smile shine brighter than ever before.


How Dental Veneers are Used

Veneers are made of a thin layer of porcelain and are attached directly to the tooth. Getting a veneer is a more time-consuming procedure than getting dental bonding, but it is not as involved as getting a dental crown. As a result, it is seen by many of our patients as a good middle ground when it comes to repairing broken teeth or making a strictly cosmetic upgrade. Every veneer is custom made to fit a specific tooth. After it is fabricated, it is bonded to the tooth's original enamel during one or more office visits.

Veneers are typically used to treat discolored teeth, teeth that have been chipped or worn down or to fix gaps in between teeth. Unlike with bonding, however, veneers can take multiple trips to the dentist to get placed. You will first need to consult with the us and get measurements taken. Then it may take several weeks for the veneer to be designed before another appointment can be made to have them implanted.


What Happens When you Get a Dental Veneer

The process of getting a veneer is similar to other dental procedures you may have undergone. First, we will make sure your mouth is numb using a local anesthetic Then we will prepare your tooth for the veneer by slightly reshaping the surface and trimming down the enamel layer. Once that process is complete, we will take measurements of your teeth and make a mold so the veneer can be fabricated. Flash forward two to four weeks later and the veneer has been designed and another appointment scheduled.

At this appointment, we will make sure the veneer fits on the tooth before permanently bonding it to the tooth's surface using dental cement and an ultraviolet light. Once the veneer is attached, we will trim off any rough or jagged edges and make sure your bite is even and not putting too much pressure on any one spot. In many cases, we will recommend you come back to the office in a couple of weeks, so that the stability of the veneer and the overall health of your mouth can be examined.

Your newly installed veneers can last between 10-30 years, depending heavily on how well you care for your teeth. The replacement process is very similar to the original installation process as we will remove as much of the original material as possible before attaching a new veneer.


Schedule an Appointment

Getting a good set of veneers can make a radical difference in the appearance of your smile and at Singing River Dentistry we want to make sure the process goes as smoothly as possible. Whether you are looking for purely a cosmetic upgrade or if you have damaged teeth that need to be repaired, call us now at 256-712-3186 to schedule a consultation.