Am I a Candidate for Dental Implants?

Muscle Shoals, AL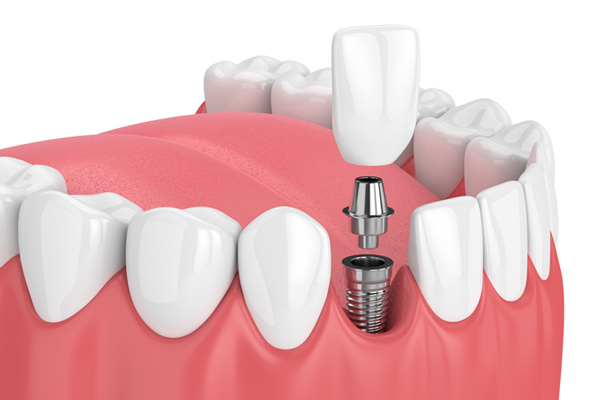 Dental implants are a popular solution for replacing missing teeth. This treatment uses small titanium posts, which are surgically placed into your jawbone, to provide support for your replacement teeth. Implants have a very high rate of success. Even so, there are a few different factors that can affect them. At Singing River Dentistry, we can help to determine if dental implants are the right solution for you.


You Have Suffered Tooth Loss

Dental implants are used to replace missing teeth. The posts, which are placed into your jawbone, become artificial roots that provide support for your replacement teeth and hold them securely in place. Dental implants are incredibly versatile and can be used whether you are missing a single tooth or an entire arch. There are many different types of implants, which enable us to meet some different needs. Types of dental implants include:

| | |
| --- | --- |
| • | Single tooth implants. This treatment uses one post and one crown to replace an individual tooth. |
| • | Multiple teeth implants. This treatment is used to replace two or more consecutive teeth. |
| • | Implant supported dentures. An implant supported denture replaces an entire arch of teeth. This treatment typically uses 6 to 8 posts. |
Reviewing Your Medical History

Before you can undergo implant surgery, it is important to make sure that you are in good overall health. For this reason, we review your medical history. It is important that you let us know about any health conditions you have and what medications you are taking, as certain conditions and medications can affect how we provide treatment. Conditions like heart disease and diabetes may also affect your ability to receive implants. These conditions do not necessarily mean that you cannot get them, but it is important that they are well managed before implants can be placed.


How Lifestyle Factors Affect Treatment

Alcohol consumption and tobacco use can greatly impact treatment with dental implants. If you drink a significant amount of alcohol, the ability of your blood to clot is affected. This can cause bleeding issues both during and after implant placement. Smoking and using other tobacco products restrict oxygen in your blood and slow your blood flow. This prevents essential nutrients from reaching the surgical sites, which slows healing time. These products also affect your immune system, which can then prevent the ability of your body to fight infections. If you drink or smoke, it is recommended that you quit.


Examining Your Jawbone

To determine your candidacy for dental implants, a thorough oral exam is needed. In addition to looking over your teeth and gums, we also take X-rays of your mouth. X-rays allow us to see the condition of your jawbone. Following tooth loss, your jawbone begins to lose bone mass and weaken. If the bone is too weak, it may not be able to fuse properly to the posts, which then affects the success of your treatment. With X-rays, we will be able to assess the condition of your jawbone and determine if you need a bone graft before implant placement.


Does Age Matter?

You are never too old for implants. As long as your jawbone is in good condition and you are in relatively good health, you may be a good candidate for dental implants. It does not matter if you are 35 or 85. No matter what your age, dental implants provide the same incredible benefits.

Dental implants provide a completely natural, long-term solution for tooth loss, offering many significant benefits over traditional treatments. Call Singing River Dentistry at 256-712-3186 today to schedule your consultation and find out if dental implants are right for you.