What is Gum Disease?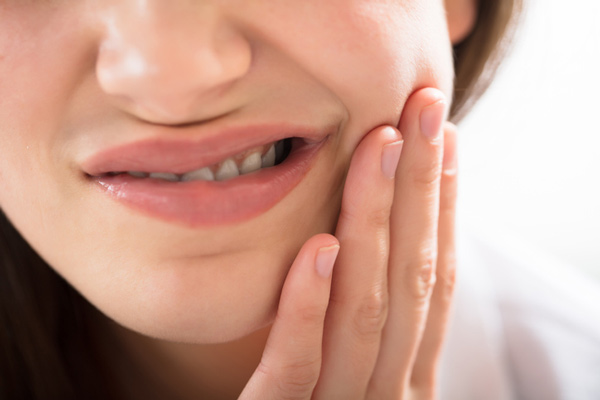 You might have heard of gum disease, also known as periodontal disease. It is a disease of the gums caused by bacterial buildup and poor oral hygiene.
Our dentists at Singing River Dentistry are fully trained in detecting, diagnosing, and treating gum disease. We have access to the best treatment options available, including Perio Protect.


Gum Disease Symptoms and Causes

There are many symptoms associated with gum disease. They can be harmless at first, not causing any pain. However, severe periodontal disease can cause intense pain and suffering.
Some of the initial symptoms are lingering bad breath, swollen and red gums, bleeding gums, sensitive teeth, and loose teeth. These may not cause pain, but bleeding gums are very obvious when you brush or even eat hard foods.
Advanced gum disease may result in receding gums, change to your bite, and even your partial dentures may not fit anymore. Severe symptoms also include headaches, migraines, stiff neck muscles, and more.
So what is the cause of gum disease? There are many causes, and sometimes gum disease is linked to other bodily problems.
Among the most encountered causes of gum disease are smoking, poor oral hygiene, stress, crooked teeth, and ill-fitting bridges. These tend to damage your gums, but early detection and treatment can prevent further damage.
Some diseases that may be linked to gum disease including diabetes, AIDS, and hereditary conditions. These are not normative, meaning not all patients will necessarily get gum disease along with them.
Female hormonal changes can also cause gum disease. This is especially the case with pregnancy or with the use of oral contraceptives.


Preventing and Treating Gum Disease

The best preventions against gum disease are proper oral healthcare habits and visiting our dental office regularly for checkups. Daily brushing and flossing can go a long way in preventing your gums from becoming infected.
Visiting with our dentists is crucial, as we can detect underlying problems and symptoms before you even realize them. Early prevention not only minimizes damage, but you save a lot of money too, especially when it is too late for basic treatment.
Our dentists can also clean your teeth professionally, and professional cleanings effectively remove stubborn pockets of bacteria. This can help prevent the formation of gum disease.
If you smoke, consider quitting, as regular and intensive use of tobacco can damage the gums. Smoking is also linked to oral cancer.
An excellent solution to gum disease is Perio Protect. It is a revolutionary treatment that effectively counters periodontal disease. We also provide this treatment to those who wish to have it.
The process is relatively simple, as you first have to visit our dentists. We will take impressions of your mouth and send them to a lab. After some waiting, we will receive the Perio Protect trays made to fit your mouth.
You will have an individualized treatment plan. The medicine will kill the bacteria in tough-to-reach spots as you wear the trays for a few minutes daily.
Here at Singing River Dentistry, we can prescribe Perio Protect if you want it, or any other treatment plan that can benefit you. Please call us at 256-712-3186 to learn more and schedule an appointment.