Teeth Loss

Muscle Shoals, AL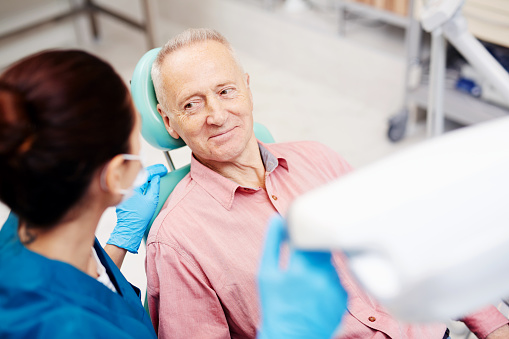 Our primary goal is to save and strengthen your natural teeth, but occasionally, tooth loss occurs. In decades past, extraction of diseased teeth was much more common, but the effects of it were found to be far worse. If a tooth can not be saved due to the severity of the injury or disease, the next best course is restoring the tooth. At Singing River Dentistry, we can discuss options to restore missing teeth following tooth loss. Some options include rebuilding the root for a fully independent permanent structure using dental implants. We will present your options and create a treatment plan that is right for you.


Why are missing teeth a problem?

Many patients assume that the loss of some teeth is not only acceptable, but typical. Older generations are used to the idea that people are going to lose teeth. This was much more common in the past. This is an idea that has changed a lot. Missing teeth is problematic for a number of reasons. Missing teeth affects:

| | |
| --- | --- |
| • | How you Chew: When a tooth is missing, it is no longer there to break down food. This loss causes people to chew primarily on the other side of their mouth or with different teeth than they normally would have used. This imbalance puts greater strain and use on teeth that may not have necessarily done the job of the now missing tooth. |
| • | Your Diet: Many patients alter their diet to accommodate missing teeth. They may omit certain foods or textures for their diet altering what their body is used to. Changes to your diet can affect your health and bodily functions. |
| • | Teeth Positioning: Many patients suffer from tooth overcrowding, so they assume that a lost tooth simply opens up space to reduce overcrowding. Unfortunately, because the neighboring teeth are not being guided with an orthodontic device, open space gives them room to roam uncontrolled and they never seem to roam the way that best suits you. In fact, many patients experience unwelcome changes to their bite and adjustments to their jaw joint that cause TMJ dysfunction including migraines and facial pain. |
| • | Bone Health: Our jaw bone requires the stimulation of chewing and teeth touching to remain healthy. It's how our jawbone exercises. Missing teeth means that the bone is not getting the workout it needs to stay healthy and so it atrophies and reduces in size. Patients with multiple missing teeth will see changes to their facial shape occur as the bone decreases. |
Restoring Missing Teeth

We can restore missing teeth with a dental prosthetic. Prosthetics include a dental crown, bridge, partial denture, or full denture. The devices today come with a variety of options that can help them look more natural, feel more natural, and even stay permanently in place. Using a dental implant to rebuild the base of the missing tooth, we can even restore missing teeth in such a way that you will forget that you were ever even missing a tooth. This will help you resume chewing your normal diet, restore sounds in your speech, and provide you a beautiful smile.

Contact Singing River Dentistry at 256-712-3186 and we will be happy to assist you with your tooth restoration needs.