How to Select a Toothbrush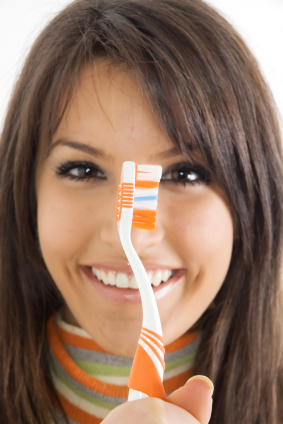 On average, people spend nearly 1,000 hours brushing their teeth over a lifetime. However, most people don't pay too much attention to their toothbrushes. Finding a toothbrush that feels comfortable and works well on your teeth is just as important. Unfortunately, with thousands of options in the market, finding the right one for you is difficult.

At Singing River Dentistry, Dr. Moore, Dr. McClanahan, or Dr. Love and canexamine your teeth structure and sensitivity, and recommend the best toothbrush for you.


Guidelines for Choosing the Right Toothbrush

There's no rocket science behind selecting the right toothbrush. First and foremost, any toothbrush you choose should not have hard bristles. They can cause gum tissues to pull back from teeth, potentially exposing the tooth root and increasing sensitivity to extreme food and drink temperatures. Secondly, select a toothbrush head size that can brush multiple teeth at a time to save time and effort.

If you prefer electric toothbrushes, you should know that they don't clean any better than regular brushes. However, they're still worth the investment because they motivate you to clean your teeth regularly. These toothbrushes are great for people who need assistance brushing teeth, including seniors or people with dementia, arthritis, and limited mobility.

No toothbrush (regular or powered) lasts forever. As soon as the bristles begin to wear down, buy a new one right away. Another benefit of a powered toothbrush is that it usually comes with multiple heads, so you can easily change it without heading to the store. A worn toothbrush doesn't clean your teeth properly, so replace it as soon as possible.

If you're still not sure about which toothbrush to use, we recommend visiting Dr. Moore, Dr. McClanahan, or Dr. Love and at Singing River Dentistry for a routine checkup and consultation. To schedule an appointment with us, call us at 256-712-3186 today.