How to Overcome Dentophobia
Posted on 3/8/2021 by Lindsey Holt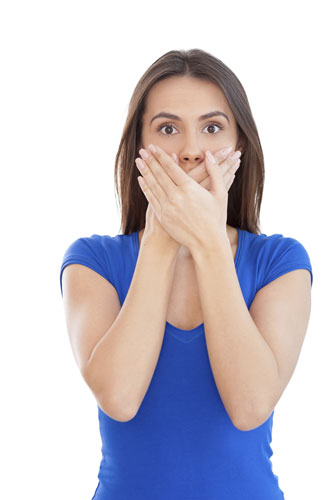 Good oral health contributes to your overall health. Unfortunately, many people put off a dentist visit because of fear. Dentophobia can stem from bad experiences people had at the dentist in their childhood or concerns regarding their oral health. However, visiting a dentist is less painful today, thanks to modern medicine, tools, and practices.

At Singing River Dentistry, Dr. Moore, Dr. McClanahan, or Dr. Love and can ease your concerns by answering all your questions regarding a procedure.


What is Dentophobia?

Dentophobia is an extreme or irrational fear of people, situations, or objects. In most cases, people fear the dentist, while others fear needles, drills, or even anesthesia. Some patients with dentophobia suffer through intense pain and continue to refuse pain. Physical reactions include crying, nausea, dizziness, and even passing out.

If you believe you have dentophobia, we recommend visiting Dr. Moore, Dr. McClanahan, or Dr. Love and at Singing River Dentistry for a brief consultation before undergoing any dental procedure.


How to Overcome Dentophobia

Fortunately, there are many ways to overcome dentophobia. The easiest way is through distraction. Listening to music, watching movies, or talking to other patients can take your mind off your procedure. You can even ask for a stress ball to release nervous energy. Deep breathing is also effective and helps relax your body and mind while waiting for your appointment or procedure.

However, the best way to overcome dentophobia is by having a positive experience with a dentist. If you're nervous, let us know. Transparency helps dentists serve you better by making your experience more informative and comfortable. If you're feeling overwhelmed, you can even ask for a break or take time before your procedure.

At Singing River Dentistry, Dr. Moore, Dr. McClanahan, or Dr. Love or have numerous strategies available to help you cope with dentophobia.To schedule an appointment with us, call us at 256-712-3186 today.