Why Regular Oral Cancer Screening Is Important?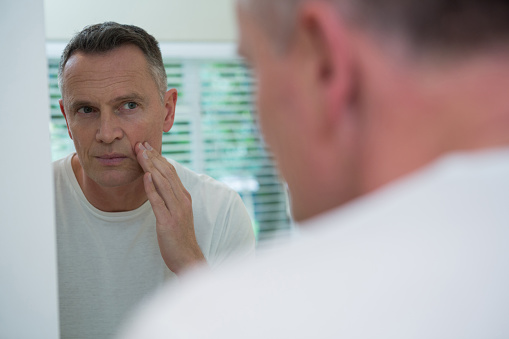 People need to maintain good oral health with regular dental checkups. Similarly, oral cancer screening also holds equal importance. Oral cancer severely affects a person's overall oral health and damages the healthy tissues in the mouth. Our dental professionals assist you to identify early signs of oral cancer and help you take precautionary measures and treatments to cure it.


What Is The Importance Of Oral Cancer Screening?

There are specialized tests conducted by our experienced professionals. These screenings help to rule out signs of oral cancer and also identify it at an early stage. Our dentists can also help suggest appropriate medication and treatments for oral cancer is detected. This is why oral cancer screening is very crucial for good oral health.

Routine screening assists our professional's detect oral cancer in time and suggest preventive measures to better the quality of your life. Early signs of cancer, if identified on time, may help reduce the severity of the disease. Our dentists provide personal care while screening for oral cancer and boost the morale of clients who may have to deal with this disease.


What Causes Oral Cancer?

The use of tobacco in the form of smoking or chewing can cause oral cancer. Similarly, consumption of alcohol in larger amounts also causes oral cancer. The risk of oral cancer is higher in males above the age of 50 years. While people who indulge in alcohol and tobacco consumption are at a higher risk of oral cancer, it also occurs in people who have never consumed these products. Various factors determine this including family history.

Oral cancer has many symptoms such as red and white patches in your mouth, mouth sores, numbness in the mouth and lips, difficulty in speaking, chewing, or swallowing. Individuals who have oral cancer also find it difficult to move their tongue around.

Connect with our professional experts to book a consultation to rule out oral cancer and promote better oral health. We are just a call away.