How Do I Know If I Am Grinding My Teeth?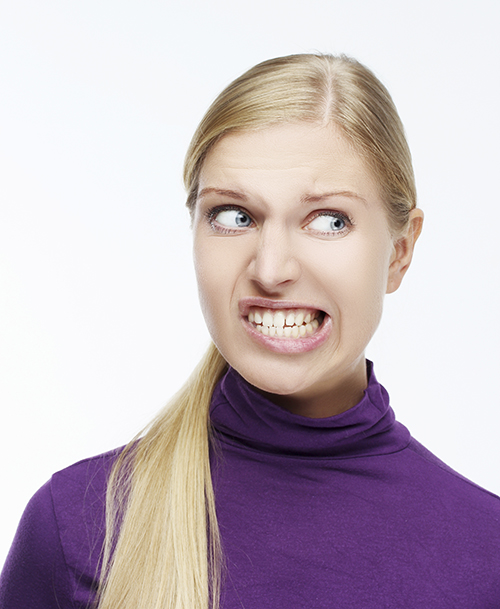 Teeth grinding is a surprisingly common occurrence that is experienced by many Americans every year. However, most people do not even realize that they are grinding their teeth until they begin to experience the effects of this condition. Thankfully, teeth grinding is easy to detect as long as you know what signs to look for.

One of the most common symptoms of teeth grinding is frequent jaw discomfort or tenderness, especially early in the morning. This discomfort is often the result of fatigue in the jaw muscles that is caused by clenching and grinding throughout the night. Another sign of teeth grinding is increased sensitivity in your teeth, which results from the shearing of your enamel. Your partner may have also noticed jaw clenching or heard grinding during your sleep cycle.


Is Teeth Grinding Harmful?

For many patients, teeth grinding creates only mild irritation and discomfort. On the other hand, those that experience chronic and frequent teeth grinding can experience severe tooth damage and make themselves more susceptible to decay or cavities. While the exact causes of teeth grinding may be difficult to determine, both frequent and infrequent teeth grinding can be corrected.


How Is Teeth Grinding Treated?

While the causes of teeth grinding can vary, it is an easily treated condition. The simplest and most effective way to treat teeth grinding is through the use of a nighttime mouthguard. These guards are worn for the entirety of your sleep cycle and act as a protective cushion between your upper and lower teeth.

Not only does a mouthpiece protect teeth from harmful grinding, but it can also result in a more restful night's sleep. Contact our office to find out more about teeth grinding and what our team can do to help.