Sawing Back and Forth With Floss Can Hurt Your Gums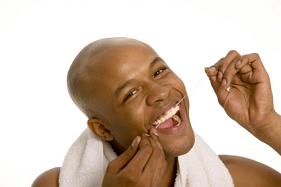 If you saw back and forth while flossing, you could be doing more harm to your gums than any good. Flossing is very important and you should do it every day if possible, but if you adopt a poor flossing technique, you could be hurting your gums in the process. Here is why sawing back and forth with floss can hurt your gums.


Floss is Durable Yet Gentle

Floss is quite tough to prevent it from snapping while you clean the spaces between your teeth. The gums on the other end are soft and tender and any excess pressure exerted on them could easily cause injury. Sawing back and forth creates lots of friction between the floss and the gums, and eventually, the gum gives in and the floss starts inflicting injury to the gums. As a result, you suffer bleeding gums and an infection to the gums if you take things a notch higher with the sawing back and forth.

Flossing techniques over the years have been revised by dentists and become simpler and more beneficial. Sawing back and forth is not part of these new techniques and you need to remedy this if you fall victim to those who do such injustice to their gums.

To use floss correctly, using your middle finger, wrap a length of floss, about 20 inches, and use the forefinger and thumb to move the floss. Insert the floss between two teeth and use a gentle back and forth motion from the top to the bottom of the teeth and the bottom next to the gum. The back and forth motion should be very gentle and as low as two times to prevent injuring the gums. Wrap the floss around one tooth in a U shape and slide it up gently down the tooth several times to clear the plaque and food stuck between the two teeth.

Looking for other flossing tips? Then reach out to us and let us help!