Is Using A Worn-Out Toothbrush Really Harmful?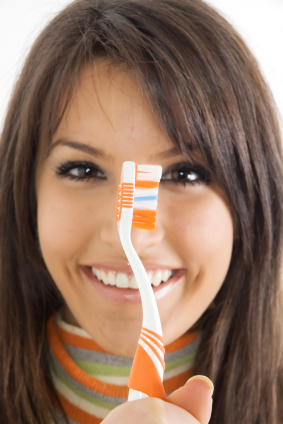 We highly recommend paying close attention to the condition of your toothbrush and doing regular replacements. Using an exhausted or worn-down toothbrush is never a good idea and definitely has a downside to it. Lots of bad things can happen when you do not replace your toothbrush at regular intervals. We like to use a soft bristle brush and we pay attention to its condition as the weeks go by. Hard or old bristles can damage your gums and have a wearing effect on the enamel of your teeth. Soft bristles are easy on your teeth and do a fine job of cleaning and keeping your breath clean and fresh. We all agree that the old and used up toothbrush can harbor bacteria and germs and there is one more reason to replace that old brush. Using an old toothbrush can give you some serious bad breath. If you've ever experienced bad breath in someone you are talking to, you know exactly what I mean.


Buy Your New Toothbrushes In Multipacks of Twelve

We know that of all the ways you can be sure to have new toothbrushes ready when you need them, purchasing them in popular multipacks containing as many as twelve at a time is a winning formula for success in your bathroom. We don't want you to run the risk of all sorts of bad things happening if you do not replace your family's toothbrushes in a timely manner. We also know that most people don't like to think about this, but the mouth is a place where millions of germs can linger. Using good quality and a soft toothbrush can remove a great deal of plaque and other leftover debris that can be the cause of this bacteria in your mouth. So, remember to check your family's toothbrushes and always use new ones.


Learn How To Use Your Toothbrush Correctly and How To Keep A New Brush in Your Rack!

We recommend you are vigilant regarding your dental maintenance and use common sense practices to protect your family from the effects of germs and other contaminants every time your brush. We also recommend paying close attention to rinsing thoroughly after brushing. A good quality mouthwash is a really great idea too and helps keep your mouth fresh, clean, and bacteria-free. For more information or to learn about all the great dental services we offer, call our office today, or just stop by and introduce yourself.