Your Heart Can Suffer if You Do Not Keep Your Mouth Healthy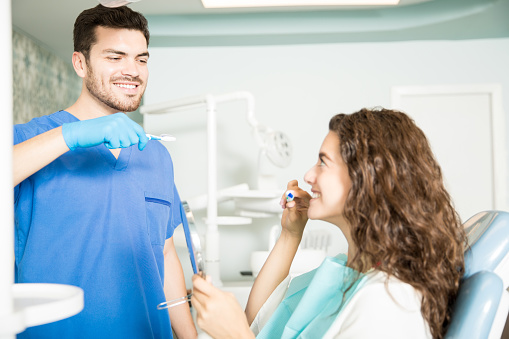 Your mouth does a whole lot more than serve as an opening for food, air, and speech. It literally orchestrates the wellbeing of other parts of the body. Your oral health can have a huge impact on the health of various organs in your body, including your heart. As such, the recommendations we give to you encompass your oral health as well as the health of other parts of your bodies, including the heart and lungs.

Several studies show that poor oral hygiene exposes you to greater risks of various heart problems. The American Health Association (AHA) released a report in 2018 which establishes a direct link between oral care and the performance of the heart. To put things in perspective, poor oral care makes the heart and other organs of the body to work harder to maintain the normal functions of the body. Over the long-run, the strain on your heart resulting from poor oral health can expose you to greater risks of serious cardiovascular conditions, including heart failure and stroke.


Protecting your Heart with your Mouth

The bacteria that lurk around in your mouth can get carried down to your heart and other organs in your body over time. In essence, you protect your heart from invasive bacteria if you protect your mouth from them. If you allow plaque buildup, tooth infection, or gum infection to fester, they could soon spread into your arteries, obstructing blood flow and depriving cells and body tissues of the essential nutrients and resources supplied by the blood.

As such, essential oral care habits are critical to oral health, including regular brushing and flossing, abstinence from eating habits that are detrimental to dental health, and regular dental checkups. Visit us today and let's help ensure that your oral health is in optimal shape to protect your heart and overall health.